Music
New Horizons Band Spring Concert 
The Helena New Horizons Concert Band presents its Spring Concert 3:30 p.m. April 23 at St. Paul's United Methodist Church.
The band will play a varied program of music that includes concert band arrangements of classical pieces by Shostakovich (Folk Dances), Tchaikovsky (1812 Overture), Prokofiev (March Opus 99), and Holst (Second Suite for Military Band). Other selections for the concert are 'Strike Up the Band' by George and Ira Gershwin, highlights from 'The Music Man,' a medley of sea shanties, and a Spanish march, 'Zia, Zia.'
Conductors are Tom Mazanec, Jim Perkins, and Larry Irwin. The concert is free, although donations at the door are appreciated.
Brandon Goldberg quintet at the Myrna
Acclaimed teen jazz phenom Brandon Goldberg has been playing piano since he was 3, playing professionally since he was 8 and in jazz clubs starting at 12.
The talented 17-year-old performs with his quintet 7:30 p.m. April 27, at The Myrna Loy.
He's already won awards and top reviews for his two albums, which both earned four-star reviews from Downbeat Magazine.
Although the band hasn't picked a playlist yet, he said "we usually play a blend of original music and music from the Great American Songbook with music from the great composers like Cole Porter, George Gershwin and Irving Berlin. And great jazz music from the '50s and '60s – songs written by Thelonious Monk and Miles Davis."
It'll be a combination of jazz standards and original music. Goldberg calls his quintet "some of the most brilliant jazz musicians performing."
The youngest recipient of the ASCAP 2022 Herb Alpert Young Jazz Composer Award, he's played at many of the most prestigious jazz clubs, festivals and venues.
Preceding the concert, The Myrna Loy will host a 6 p.m. dedication ceremony outdoors for the new Richard Swanson sculpture installation. Concert patrons are invited to attend that event as well.
Xpress Talent Search 
Seven semi-finalists have been selected to compete for a $1,000 prize at the 14th (almost annual) Xpress Talent Search 7 p.m. April 29, at the Helena Middle School Auditorium.
The contest is sponsored by Helena's Xpress Singers, a local women's a cappella chorus, affiliated with Sweet Adelines International.
This year's contest features students from East Helena, Helena and Capital high schools.
Lily Box – is a sophomore at Helena High School
Hezekiah Rowland – is a senior at East Helena High
Gabriella Radley – is a senior at Helena High
Maddie Gard – is a senior at East Helena High School
Jillian Rispens – graduated from Helena High in 2022
Logan Wilkins – is a senior at Helena High School
Faith Johnson – is a junior at Capital High School.
All seven will perform one song of their choice. Audience members will then vote on their favorite performance, narrowing the field to four. The four finalists will then sing a second song, with the $1,000 winner being selected from a panel of judges. The three non-winning finalists will each receive $250.
Additional show entertainment will include musical selections from the Xpress Singers, and also from Outlandish Double Quartet, Quick Silver Quartet and Boom Quartet.
Pre-show entertainment will be provided by Helena's Ironhorse Consortium for Young Musicians, directed by Allison Elliott.
The Helena Xpress Singers are directed by Shelly Pardis, who took over the leadership role from Barb Leland earlier this year. The chorus will participate in Regional Sweet Adeline Contest in Spokane on May 20.
The year 2024 will mark the 50th anniversary of the Helena Xpress Singers, and special activities will be planned to celebrate. The 33-member chorus sings four-part a cappella harmony sings for various events around town. New members are welcome. Membership and Performance information can be found on the group's website: HelenaXpressSingers.org.
Entertainment at Lewis & Clark Tap Room
The Lewis & Clarkade grand opening is Thursday at noon. There will be a high-score contest on all arcade cabinets and pinball machines.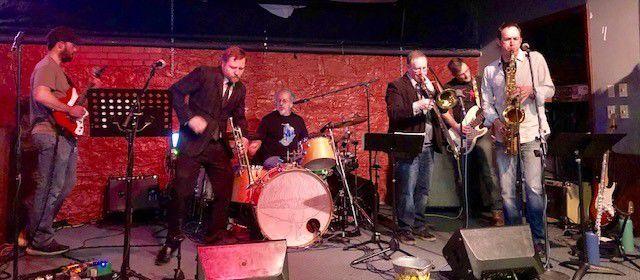 4/20 in the 406 Party sponsored by Keeper of The Green will have live music from Prickly Pair at 3 p.m. in the parking lot. Starting at 6:30 p.m. Big Ska Country & Under the Bleachers will be playing. There will be a $5 cover starting at 6 p.m.
Eli Howard & The Greater Good brings an alternative country rock sound to Lewis & Clark on Friday at 8 p.m.
Aaron Golay & The Original Sin, hailing from Boise, Idaho, blends together Americana with hints of rock n' roll on Saturday at 8 p.m.
Test your knowledge with Tap Room Trivia on April 26 at 7:30 p.m.
Theater 
'Charlotte's Web' takes a spin at Carroll College
The Carroll College Theatre Department will present E.B White's beloved tale of friendship, Charlotte's Web, as their annual Theatre for Young Audiences production.
It will be performed in the FLEX Theatre, in the lower level of the Carroll College Campus Center, April 21-23 and 27-30.
This play captures E.B. White's original work in a thrilling and utterly practical theatrical presentation. Featuring a cast of Carroll theatre students, the show is directed by Carroll theatre alumna, Amber Barnes.
"Charlotte's Web" tells the story of Wilbur the pig, adopted by Fern Arable as a runt. As Wilbur grows, his fate is inevitable as it is for all pigs on the farm. Enter Charlotte, a kind-hearted, clever spider who befriends Wilbur. Determined to save Wilbur from his fate.
The show will be performed April 21, 22, 27, 28 & 29 at 7:30 pm (doors open at 7 p.m.), and April 23 and 30 at 2:30 pm (doors open at 2 p.m.).
General admission tickets are $15, non-Carroll student and senior tickets are $10, and $5 for children (ages 2-12) and individuals with a Carroll ID.
Tickets can be purchased through the Carroll College theatre webpage, www.carroll.edu/theatre or at the door.
Parking is free in the Campus Center parking lot just off Lyndale Avenue, and the theater is fully American's with Disabilities Act accessible via the east entrance of the Campus Center.
The show will also be available to stream online throughout its run for anyone unable to attend.
For more information contact Amber Barnes at [email protected]
Call for script submissions
ETC will produce Montana Short Cuts, a suite of short plays to be presented as part of the 10th Last Chance New Play Fest. The Fest will be held in Helena on Nov. 3-12, 2023.
Playwrights must currently reside in Montana or one of the four bordering states: Idaho, Wyoming, North or South Dakota. Plays will be judged on their merits; however, Montana writers will be given preference.
The scripts must be received before July 15, 2023.
Art
Reception for artist at Queen City
During April, longtime Helena artist, Jane Weaver will be featured at Queen City Framing & Art Supplies. Her show "Scenes I Have Seen" showcases her favorite watercolor landscapes and wildlife.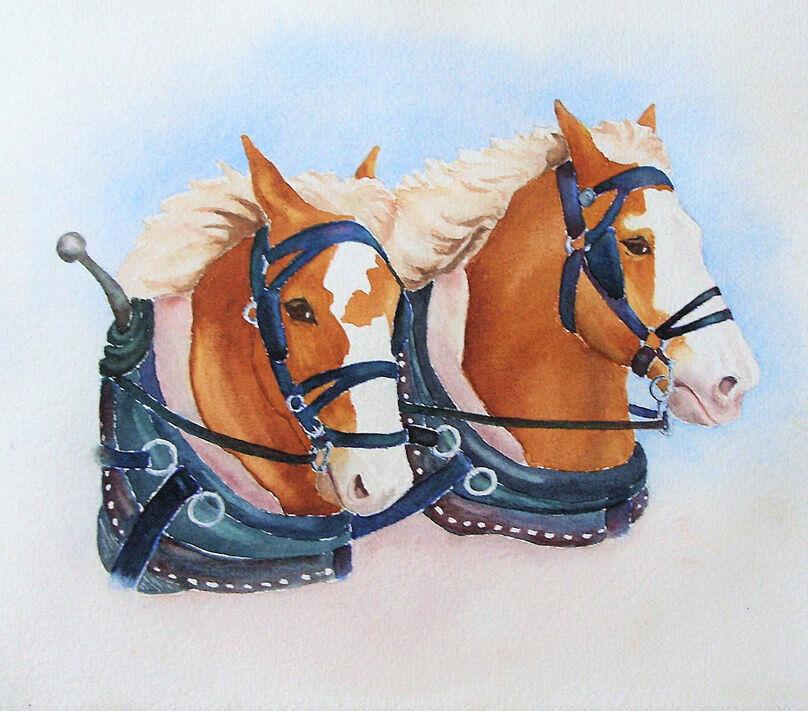 She also combines watercolors with her 30-plus years of experience in calligraphy, occasionally adding quotes or poems to her paintings. Weaver is a longtime resident of Helena and is a signature member of the Montana Watercolor Society, member of the Helena Art Center Guild and the Montana Big Sky Scribes Guild.
Weaver's show will be up all of April at Queen City Framing & Art Supplies in the Lundy Center, 400 Euclid Ave., between the hours of 10 a.m. to 6 p.m. Monday through Friday, and on Saturdays from 10 a.m. to 4 p.m. Call 406-442-2760.
Exhibit features pieces by Montanans
1+1=1 Gallery will host the annual "Art of Wood" exhibit through April 29. This year's exhibit features four Montana artists: Tim Carney and John Brogan of Helena and Boyd Carson and Tom Robinson, both from Bozeman.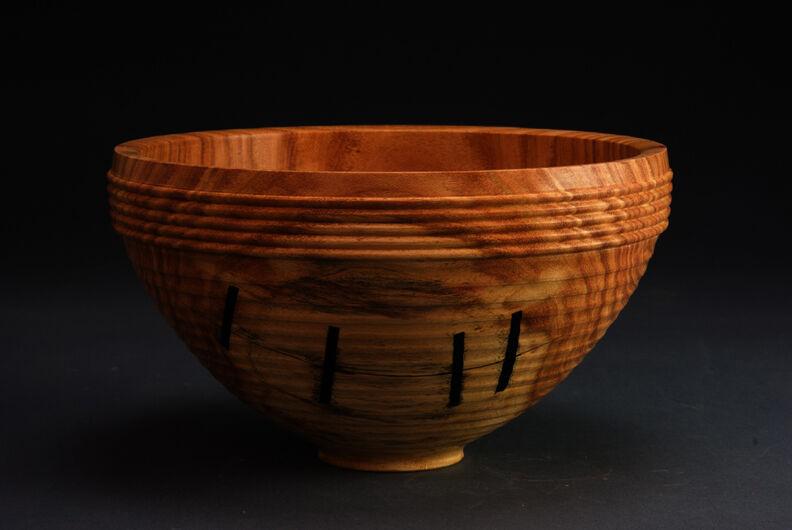 "Art of Wood" has a wide range of artworks made of hardwoods, many from damaged Montana street trees. 
The gallery is located at 434 N. Last Chance Gulch. Hours are Tuesday through Friday 11 a.m.-5 p.m. and Saturday 11 a.m. to 4 p.m. The exhibit is also available online at https://1plus1is1.com.
Classes and workshops at the Holter
Art Smart: Ages 7-14 on Wednesdays, on-going from 3:30-5:30 p.m. Price: $17. Member: $12.
An after-school art class. Join teaching artist Elise Perpignano to learn about a different artist each week, exploring their artistic style and medium before breaking out to create your own piece of art.
Figure Drawing Open Studio: Wednesdays, on-going from 6:30- 8:30 p.m. Price: $17. Member: $12.
This ongoing figure drawing studio is open to all levels. Bring your own media.
Dance
Dancing through the Decades
Premiere Dance Company will present a musical trip down memory lane with "Dancing through the Decades" on April 20-21 at the Helena Civic Center.
Performances begin at 7 p.m. From classical ballet to contemporary dance styles, PDC will perform selections from the 1800s to the 2010s. This family-themed creation of Premiere Dance Company's artistic director, Charlene White, premiered in 2007 and was received with rave reviews. 
The performance includes period costumes and dances to some of your favorite musical classics from the past 100 years.
 The performance features guest narrators who will bring the decades to life with a brief history lesson of each decade, filled with fun facts. The evening will also include performances by the Treble Makers, under the direction of Linda Meuret, and vocalist Malin Ryerson and Lily Box. 
Tickets are available at helenaciviccenter.com and will also be available at the door. Box seats are $30. Premium seats are $25, Select seats are $20 for adults and $15 for seniors and students, and Economy seats are $12. Call 406-442-6519 for more information.
Community
Spring into Literacy
The Lewis and Clark Literacy Council will be hosting a benefit at On Broadway Restaurant, 106 E. Broadway, on April 24 from 5-9 p.m. Those interested have the option of ordering online for pickup or dining in. The bar opens at 4 p.m. On Broadway will be sharing 50% of the receipts for the evening. Money will help the Literacy Council provide English lessons, adult basic education and Book Pals for elementary school students. 
Helena movie listings
The Super Mario Bros. Movie, PG
Renfield, R
The Pope's Exorcist, R
Air, R
Suzume (Japanese with English subtitles), PG
Nefarious, R
Dungeons & Dragons: Honor Among Thieves, PG-13
Mafia Mamma, R
John Wick: Chapter 4, R
Evil Dead Rise, R
Guy Ritchie's The Covenant, R
Avatar: The Way of Water, PG-13
Chevalier, PG-13
The Quiet Girl, PG-13
link