A group of Republican senators wrote a letter to top Biden administration officials Tuesday, urging them to take action against cloud computing firms with links to China over national security concerns. 
Sen. Bill Hagerty, R-Tenn., led the push with eight of his Republican colleagues, specifically naming Huawei Cloud and Alibaba Cloud as firms that "pose a threat to U.S. national security" and are engaged with foreign entities already sanctioned by the U.S. 
"We urge you to use all available tools to engage in decisive action against these firms, through sanctions, export restrictions, and investment bans, and to further investigate [People's Republican of China] cloud computing service companies," the senators wrote to heads of the Treasury, Commerce, and State Departments.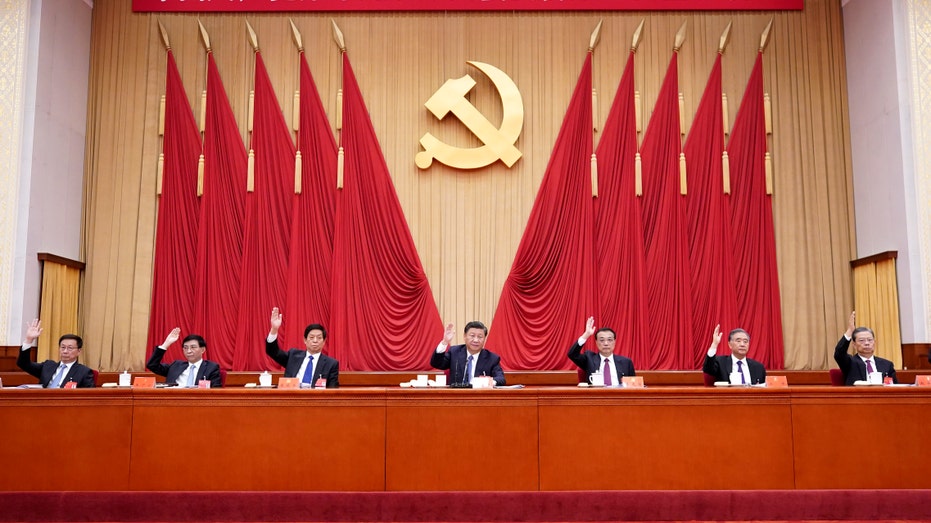 The Commerce Department added Huawei and its subsidiaries to the Entity List in 2020, which restricts the company's ability to trade with the U.S. 
The senators, citing a Wall Street Journal report from December 2021, accused Huawei Cloud of using its technologies to help China "identify individuals by voice, monitor political dissidents, manage ideological reeducation and labor schedules for prisoners, and help retailers use facial recognition to track shoppers."
SENATE'S BIPARTISAN RESTRICT ACT WOULD BLOCK TECH PRODUCTS LIKE TIKTOK MADE IN ADVERSARIAL COUNTRIES
Alibaba Cloud should also be added to the Entity List, the senators wrote, noting that the company is "widely known to provide services" to the Chinese military. 
"We are deeply concerned about this growing trend of PRC-based cloud computing services engaging with entities that directly impact the national security interests of the United States," the letter reads. 
Huawei and Alibaba did not return requests for comment on Tuesday. 
Roughly 600 Chinese businesses, individuals, and organizations have been added to the Commerce Department's Entity List, many of them for supporting the Chinese military's modernization efforts. 
The senators' concerns about foreign cloud computing come amid rising tensions between the U.S. and China. 
GET FOX BUSINESS ON THE GO BY CLICKING HERE
Two New York City residents were arrested earlier this month and accused of running secret police stations on behalf of Beijing. 
Lawmakers have also been pushing for months to ban China-owned social media giant TikTok, while also warning about Chinese telecommunications firms like ZTE. 
link